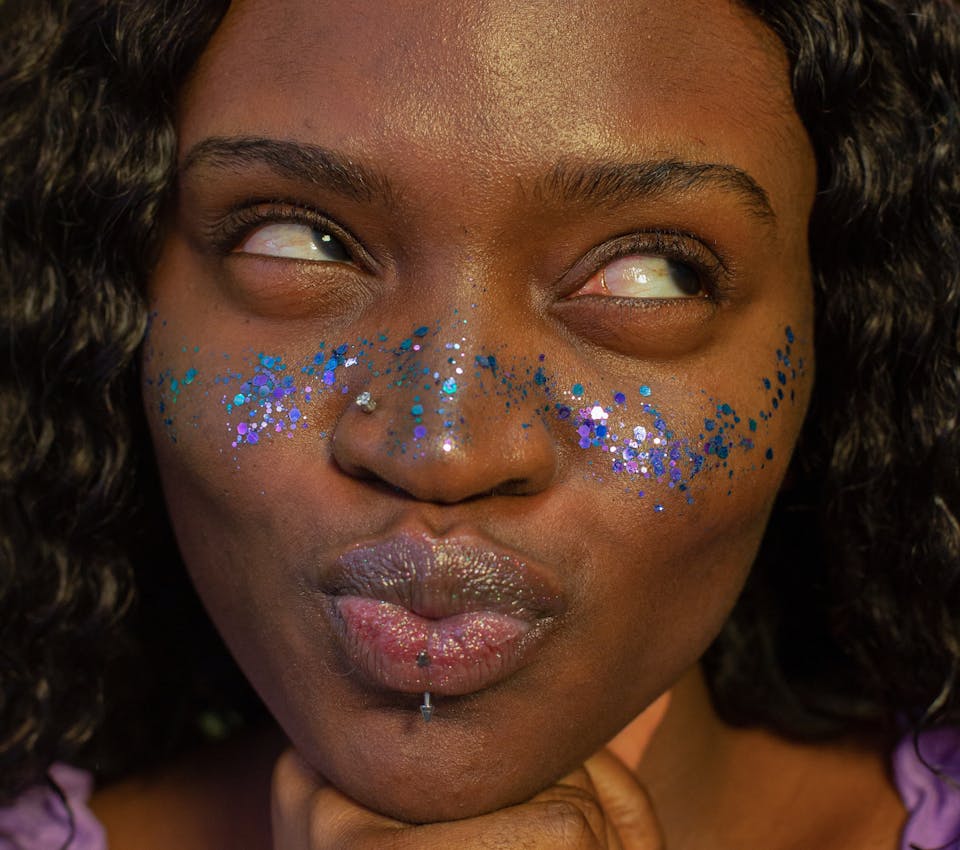 west coast beauty
Shine On You Crazy Diamond
Sometimes we want our makeup to seem natural and free spirited. Other times, we want to look like the reincarnation of a gemstone and stun the crowd. Here's some ways to get that glittery status for those days you're feeling extra sparkly.
There's no better way to embrace the warmer weather than with new bold makeup moves.
We're feeling a little bit extra these days, so why not share our favorite glitter and gem makeup ideas!? Don't forget to have fun with it.
Skin:
The key to the glitter look starts of course with a solid base. Of course, start with your caliray freedreaming skin tint to prime the skin so it's ready for what comes next.
Highlighter can be great, but do you own any actual glitter? Mix a little sparkle with our skin tint to get the look, or use our skin tint for a glow base layer, and then apply glitter like you would blush or highlighter!  Make sure you know what blush shapes work best for your face shape so you glow in the right way, not the Edward Cullen version.
You can also use glitter or gemstones to create a pseudo-freckle look under your eyes and around your nose.
Inspo:
Eyes:
We hate to state the obvious here but, think Euphoria. Let's keep the glittery eyeshadow we adore and go one step further: gems. Any color, any shape, and any size works. Stick them under your brow or on the corners of your eyes. You can even make a fun design that starts to merge into your cheeks.
Touch off the look with loooong lashes. Our come hell or high water mascara is here to help.
Inspo:
Lips:
We know you already own a shimmery and sparkly lip plumper, but we dare you to take it to the next level. Use some of that makeup glitter and make your lips literally sparkly, not just be sparkly. Do a full lip, or maybe just the top or bottom lip. You could also do a thicker glitter strip down the center of your pout and a light coating on the rest of your lips for a unique route. 
Another pro-tip: Use our glazed & infused lip plumper as the perfect base or in a small bowl, mix some with some glitter as the perfect base coat.
Inspo:
shine on