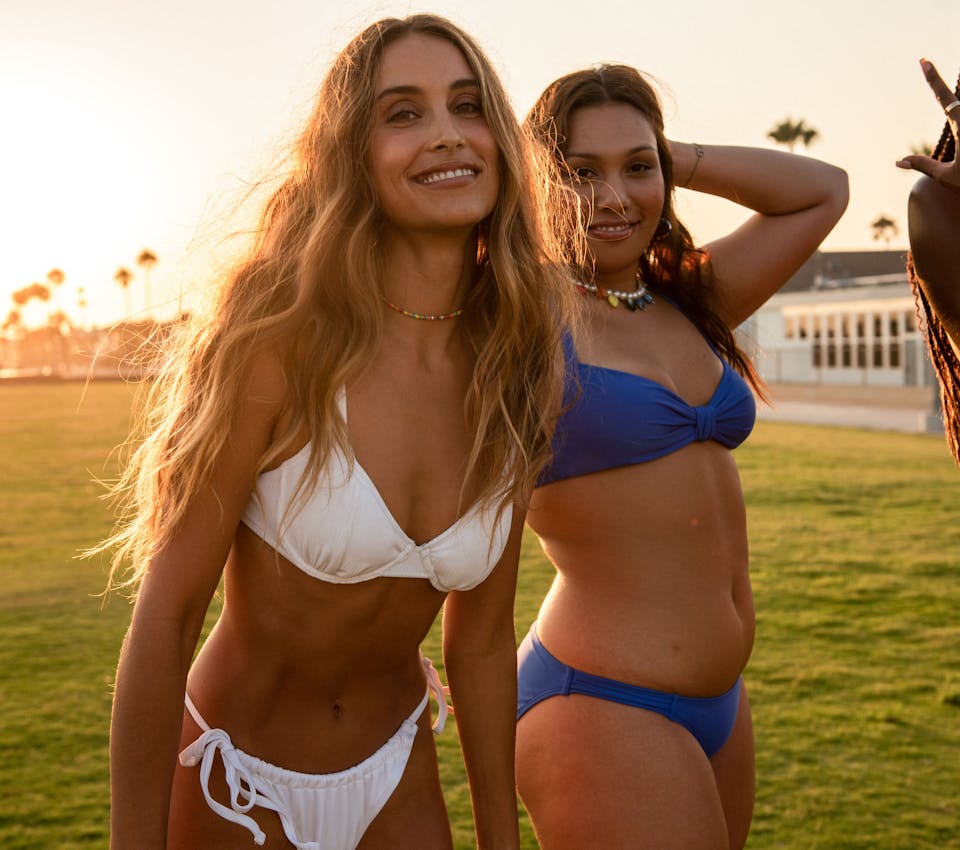 west coast style
5 Best Bathing Suits to Wear with Our Surfproof Pencil
Have no fear, a waterproof eyeliner is here, and just in time for fun by the beach and pool. 
Sun is out, buns are out.
What is the bathing suit look without killer eyeliner to make that beach smize "Top Model"-winning? Not to mention, our eyeliner is SURF PROOF and ready for all types of aqua-related adventures. Dive in baby, the water's fine. Here, choice moves to rock with one of our most heroic products.
Aim High
High-waisted bikini bottoms are all the rage. They're comfortable and dependable. Does it get any better than that? This seashell pattern just makes us want to roll around in the sand. (Kidding! No matter how in theme our suit we don't need or want sand in too many places.) 
Long Game
Some of us around here love that these are made with long torso humans in mind. Huzzah! Overall, Andie's suits engage our color blocking love. It's so simple, yet so chic. And, it makes it so much easier to wear it with a skirt, shorts, or pants when you're moving from/to the beach.
Uni-Cycle
This all-black, gender-fluid swimsuit makes us feel like a disco star. Side stripes are always a favorite because they just add a little something special to the look. Heck, you could wear this on a bike ride to and from the beach too! We love how comfy this looks.
Shiny Happy
This swimsuit would look boss with the glitter eye looks we are loving right now. You might get slightly weird tan lines (?), but it's worth it for the glam of this swimsuit. Or just save it for a low UV-index type of day. (Beach-friendly SPF anyone?)
Warm & Fuzzy
We love bright colors and a good contrast. It's also velvety making it perfect for the in-between beach season, because ya know, this textile feels more wintery. Wonder if the velvet keeps you just a bit warmer in the water? mm…. 
stay golden