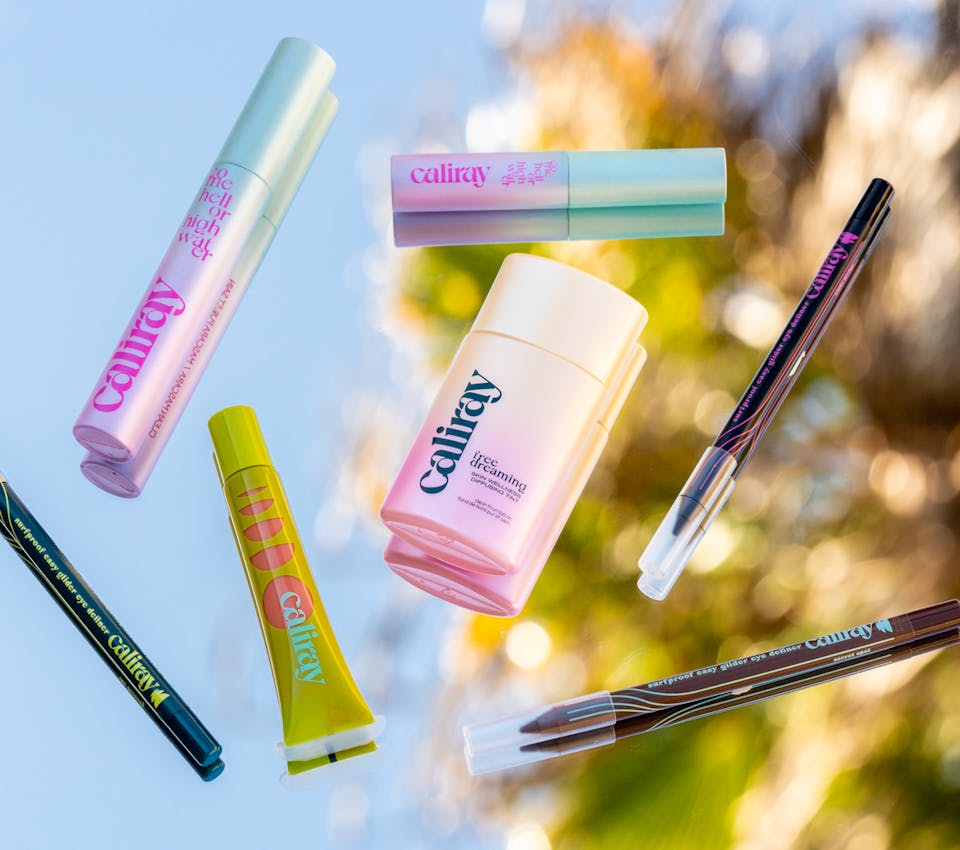 west coast beauty
How to Recycle Your caliray Products
And what the hell is PACT? Inquiring minds want to know!
You know that caliray is all about sexy sustainability.
But what does that really mean? Let's do a deeper dive, shall we?
We use sugarcane plastics and post-consumer recycled (PCR) plastic and PCR paper for all of our product boxes and utilize low impact decoration (we avoid high pollution practices like metallization and focus on veggie and algae inks instead). But! We'd love for you, our forever friends and partners in crime, to leverage our partnership with PACT Collective, a badass organization helping to make recycling easier for all.
How you ask? Skip to the video below to see how freakin' easy it is. But for those who still like to read, we'll break it down real nice and slow:
Step 1: Use your caliray products down the last drop. You better werk!
Step 2: Clean them out. For tubes, use scissors to snip open an edge; squeeze out any excess and rinse. For mascara, remove wand.
Step 3: Throw 5-10 clean products into a box or envelope covered with a caliray x PACT shipping label and drop in the mail.
The fine print: Follow this link to join the caliray x PACT Mail Back Collection Program to get all kinds of set up.
stay sustainable